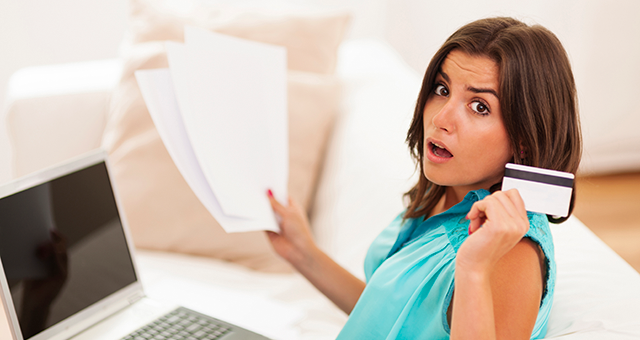 What To Do If You Have Lost Your Job & Are Not Able To Pay Your Credit Card Bills?
Unemployment brings with it worry, uncertainty, and heightened anxiety. It is easy to get bogged down by all your new concerns about the future.
While taking care of your family's needs and hunting for new employment become your main priorities, trying to manage credit card debt can be terrifying. So, how should you deal with credit card debt if you have lost your job?
Here are some choices to consider if you are in such a situation.
1. Get In Touch With Your Credit Card Company
If you are unable to pay your credit card account, contact your credit card issuer immediately. The sooner you do this, the better. Financial difficulties are frequent, and most credit card companies have measures to handle them.
Most credit card companies provide a financial hardship program that includes assistance such as waived fees, reduced minimum payments, lower APRS, or even credit card forbearance. It might alleviate some of your financial strain as you work through the process of obtaining unemployment benefits. However, when you set up such a plan, issuers may sometimes freeze your account, close your card, or decrease your limit, so be sure you understand what will happen to your account before you agree to any conditions.
2. Check To See If You Are Eligible For Government Assistance.
While there are no government programs specifically designed to help with credit card debt, you may be eligible for other sorts of aid, such as unemployment benefits. It will differ depending on where you worked or reside and help you pay your essential home costs like food and health care until you can return to work. You can learn more about how it works and how to apply by visiting The Department of Labor website in your state.
Aside from unemployment benefits, you may also see whether you qualify for any other government aid programs like:
Utility bill assistance under the LIHEAP program
Supplemental Nutrition Assistance Programme: SNAP, sometimes known as food stamps, can assist you in purchasing groceries and other needs.
TANF (Temporary Aid to Needy Families): Low-income families that qualify may receive financial aid as well as non-monetary benefits such as job training and child care.
If you are unsure what you are eligible for, contact your local social services office. Someone should be able to inform you what kind of federal or state government assistance programs you may qualify for.
3. Set Up An Emergency Budget.
Even if you don't expect to be out of work for long, it is a good idea to put your budget into emergency mode till you find another job. It includes:
Services for streaming
Gym subscriptions
Dining out
Superfluous shopping
Expensive hobbies or recreation
Entertainment (e.g., attending the cinema, purchasing concert tickets, etc.)
Travel
Act as though you just had enough money for the necessities like groceries and utilities. However, what you reduce might vary depending on your budget categories and the amount of money you have to deal with. The money you save can go towards your credit card payments.
4. Consider Your Future Credit Card Usage Carefully.
You may be able to cover things such as groceries or other bills using your credit card. However, it may be prudent to use your card sparingly and to limit your expenditure to necessities. You may also think about the following options:
Use credit card points and rewards:
Check your credit cards for cash back, rewards points, or other user benefits. It may be time to cash them in
Change the dates of your payments:
If it appears that all of your expenses are due on the same day each month, you may be able to adjust the date of your credit card payment. Your modified due date will be effective in two billing cycles.
Make your minimum monthly payment, if feasible:
If you can't afford to pay your credit card bills in full each month, try to pay the least the minimum amount. It might save you money.
Request a balance transfer:
A balance transfer may be an option for paying off an existing amount at a lower, more manageable interest rate for a limited period. Depending on the card and the deal, this term might last anywhere from six months to two years. You must still make minimum payments, but interest will not accrue during the promotional time.
Consider, whether now is the time to spend your emergency savings.
5. Be Creative with Your Cash Flow.
Even though you have lost your job you may still earn a few hundred dollars by thinking out of the box.
First, look out for a source of temporary employment to boost your income. You can try working part-time at a local store, restaurant, or company. You could also take up a side hustle like tutoring students online, doing freelance writing or graphic designing, becoming a ride-share driver, or delivering food through services like Doordash.
Further, online sites such as eLance link you with organizations searching for freelancers, and TaskRabbit connects you with people who need help with little tasks such as grocery shopping, dog walking, and handy work.
Finally, do not undervalue the significance of clutter in your home. Deep-clean your home and collect any stuff you no longer use or like. Make three heaps: eBay, Craigslist, and garage sale. Everything small with a resale value of more than $5-$10 can be sold online on eBay, like designer clothing, computer gear, or collectibles. You can sell anything huge and has a high resale value like furniture on Craigslist. For the rest, you can organize a garage sale.
Bottom Line
When you are in debt and out of work, you have a lot on your plate, including your finances. It is easy to become overwhelmed and alone. However, you have options. So, consider strategies to cope with your anxiety and prioritize your needs.
If you are drowning in credit card debt, contact us today. Our experienced debt solution experts will help tailor a solution depending on your individual circumstances.