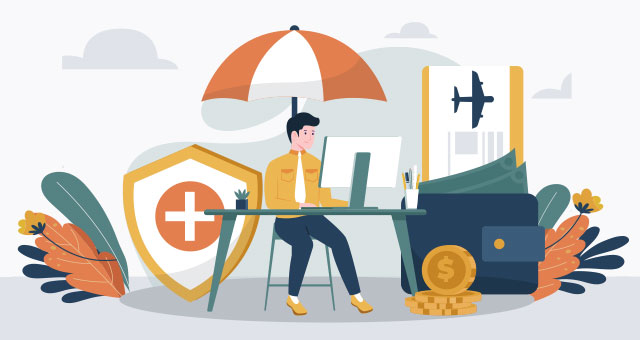 Emergency Loans: What They Are & Can You Get One With Bad Credit
We have all heard the adage, "Life comes at you fast." It is true. Life is full of unexpected twists and turns that may catch even the most prepared among us off guard. Unfortunately, many of life's shocks can be expensive, such as medical bills, legal expenditures, unexpected house repairs, or automobile issues. But what is the best approach to seeking monetary help in an emergency?
An emergency loan may be the solution to this quandary for some. However, it may be a bit difficult to obtain one with bad credit, but there are some options open to you.
In this blog article, we will look into what an emergency loan is and the different options to help you get started.
What Is An Emergency Loan?
An emergency loan is a type of short-term financing to pay unforeseen fees or liabilities. As the name suggests, it is a loan taken out for an emergency, like hospital bills due to unexpected illness, auto repairs in case of an accident, or necessary home repairs. However, these loans may have short repayment terms and exorbitant interest rates. The conditions of an emergency loan may differ depending on the lender and your credit ratings. Higher credit ratings, for example, may help you obtain better terms and interest rates on emergency loans.
Emergency Loan Options
Some typical emergency loans for people even with low credit scores include:
I. Online Loans.
Lenders who operate purely online are the quickest to handle emergency loan applications and disburse funds. It is because they eliminate the administrative expenses associated with traditional banks. You do not have to be a member or a present customer to borrow money from an Internet lender, like most banks and credit unions.
Furthermore, several lenders allow you to prequalify online, enabling you to compare rates without affecting your credit score. Repayment rates might be excessive, although many do not impose penalties for early repayment. Before revealing your personal information, be sure you are looking at a reliable firm with a safe website.
II. Cash Advances From Credit Cards
If you already have a credit card, you may access funds fast for an emergency with a cash advance. It is a form of an emergency loan. Many credit cards have a cash advance option that allows you to withdraw money from an ATM or bank.
Credit card companies charge a transaction fee, often between 3% and 5%, to utilize this facility. And, as there is no grace period, you will instantly incur interest on the amount borrowed.
Further, cash advances on credit cards often carry higher interest rates than the card's current annual percentage rate (APR). A cash advance is interrelated to your existing card's credit limit, so no credit check is required. This option is ideal for users with active credit cards in good standing and who require a lesser loan amount.
III. Credit Union Loan
Some Federal Credit Unions provide modest loans known as payday-alternative loans and are often available solely to credit union members. It is comparable to payday loans. The loan amount frequently ranges from $200 to $2000, and the repayment term is one to twelve months. The interest rate depends on your credit score. However, it is more affordable than payday loans.
This option is excellent for Credit union members with low credit ratings who need a modest loan but cannot acquire a personal loan with competitive conditions elsewhere.
IV. Payday Loans
Payday loans are unsecured, short-term loans for small amounts. Most are restricted to $500 and are due within two weeks of your following payday. Payday loans are widely available to borrowers with bad credit since they do not require a credit check to be accepted.
However, lenders charge high-interest rates for payday loans. Furthermore, payment is by ACH withdrawal, and failure to have cash available when the loan becomes due typically results in costs from your financial institution. And if you reside in a state that allows rollovers, it has a price that might leave you caught in a vicious debt cycle.
Payday loans are illegal in several states. Others implement lending limitations that specify maximum interest rates and costs.
It is a good option for consumers who have run out of choices but are confident they can return the loan in full by the due date.
V. A Title Loan
You must turn over the title of your car, truck, motorbike, or other vehicles as security for title loans, which are secured loans. Most lenders allow you to borrow between 25% and 50% of the value of your automobile.
Many lenders demand that you own the vehicle outright, but some may work with you if you have already repaid most of your auto loan.
The benefit of these funds is that they do not need a credit check, and you get the loan amount as soon as the same day. However, the lender can seize your vehicle if you do not repay the title loan. These loans also have high-interest rates of roughly 25%, and if the monthly payment is significant, you could only have a limited payback time, which would be difficult on your finances.
It helps people with no other options to acquire the money they desperately need.
VI. Personal Loans
When you need access to a certain amount of money, you can acquire a personal loan which functions like an emergency loan. Personal loans are sometimes known as installment loans since they have a set repayment schedule.
These loans provide a variety of advantages. First of all, among all emergency loans, a personal loan may allow you to obtain the most money and is an unsecured loan. Furthermore, even though personal loans may have different interest rates, they are frequently less expensive than credit card interest rates. Strong credit consumers may get average APRs as low as 4%. Your credit score might rise if a personal loan is repaid on time during the loan's duration and will result in positive credit.
The drawback of personal loans is that because they must be approved, it may take a few days for the money to be accessible. Furthermore, the conditions of a personal loan may be heavily influenced by your credit history, making it occasionally not a good choice for those with bad credit. APRs for consumers with poor credit can go as high as 36%.
Alternatives To Emergency Loans
While emergency loans might be a good option for certain situations, they can be pricey. Before requesting an emergency loan, you might want to think about your alternative possibilities.
Get a loan from relatives or friends.
Request an advance on your paycheck from your workplace.
Check usa.gov to check if you are eligible for government aid.
Research local charities, nonprofits, and organizations in your region to see if there is a fund you can access.
Check to see if a 0% APR credit card is available and use the 0% APR period to pay for costs without accruing interest.
If you experience a medical emergency, discuss your alternatives for paying your medical bills with your doctor. For instance, you might be able to pay your medical costs in installments.
A Final Thought
An emergency loan can be the best option if you have bad credit and need quick money. However, financial circumstances vary from person to person. Each emergency loan's terms are also different. Therefore, before obtaining an emergency loan, research your options and thoroughly weigh all your alternatives.