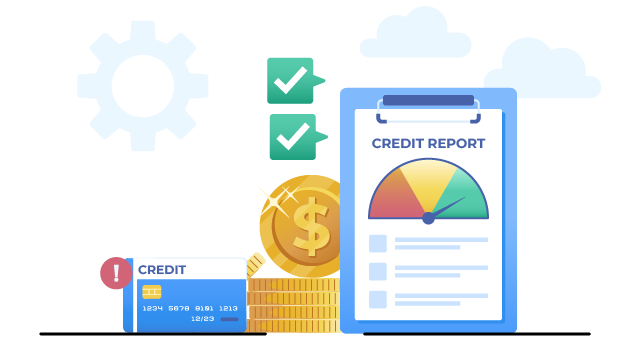 Closing A Credit Card Can Dinge Your Credit Score: Steps To Minimize The Hit
Despite their potential for use, credit cards can often be stressful. If you cannot control your spending, have a card with high annual fees, or cannot make on-time payments, closing a credit card can bring a sense of celebration.
But before you go for the scissors, remember there is more to properly canceling a credit card than just chopping it in half.
You must follow the right actions to close the credit card in a way that harms your credit score as little as possible.
Here are six steps to successfully close a credit card account.
1. Pay Off Any Outstanding Balance.
Pay off your credit card amount before canceling or terminating it. If you have any financial difficulties and cannot repay the balance, you can transfer it to a balance transfer credit card that offers up to 21 months of 0% APR or choose to take out a personal loan.
You can also contact the card's issuer and request they freeze your card until you pay it off to avoid any charges or fees.
Additionally, ensure updating any memberships and automated payments on the card when you pay off your balance. Once your account is closed, these payments will not be accepted, and there is a chance that the billing company will charge you or your service might be interrupted.
2. Redeem Any Benefits
You can lose unused cash-back points or miles on a rewards credit card if you cancel the card. Therefore, before canceling your account, you must transfer or redeem them. To understand the terms, see the programs' fine print on your card or the issuers' website.
You may transfer your points to another card or cash-back rewards program. Also, travel credit cards might let you transfer points to family members or friends or hotel or airline reward programs. Further, you may deposit cash rewards into a linked checking account using a cash-back credit card, although there may be a $25 minimum redemption amount.
However, a few cash-back programs only pay out accumulated funds once a year, according to a set schedule. Before you cancel the card, you can plan how to redeem your well-earned benefits by being aware of the redemption guidelines.
3. Contact The Credit Card Issuer
It is time to begin the cancellation process once your amount is zero and your rewards or points are redeemed. For customer service, dial the number on the back of your credit card.
Do not assume there is no balance in your account because you paid the amount on your most recent bill; instead, call your bank to confirm the balance is zero before canceling. Remaining interest may have accrued if you carried a balance from month to month. It does so throughout the interval between the billing date and when your payment was received.
If the representative tries to talk you out of canceling your account or makes a retention offer, remember that it is your decision. To prevent it from appearing as though your account was closed by mistake, mention to the person that you want it recorded that it was closed at your request. Ask for a name and address where you may write a message to cancel your card. Also, write down the call details, including the date, time, and a means to identify the representative you spoke to.
4. Send A Letter Of Cancellation.
Even if sending a cancellation letter by mail following a call may seem archaic, it is a step not to be missed. The customer service agent you contacted may have made a mistake, or it may be a computer glitch. Anything can happen.
Write a simple letter to the credit card company letting them know you want to cancel the account. Your name, address, account number, phone number, and details of the conversation with the representative must all be incorporated in your letter to shut the account at the "consumer's request."
For proof that the issuer received your letter, send the correspondence through certified mail or with a return receipt requested. You can also request formal confirmation that your account is closed with a $0 balance.
5. Check Your Credit Report to Verify The Cancellation
Now is the time to be patient because a closed account will take about a month to appear on your credit report. Verify if the cause for closure is "closed at consumer's request" or a phrase to that effect once you locate the closed account on your credit report. Contact your bank to address the problem if you see a different reason, such as "closed by the issuer," as this could lower your credit score.
The extent of the impact on your credit score will also become clear to you, and you can make adjustments as necessary.
The big three credit bureaus, Equifax, Experian, and TransUnion, each offer a free copy of your credit report once a year. You can log on to AnnualCreditReport.com to get a free copy.
6. Safely Dispose Of Your Credit Card
You can finally dispose of your credit card once it has been formally closed and the canceled account appears on your credit report. You can dispose of it in different ways, but you must choose a method that renders your information unrecoverable by identity thieves.
Shredding your card in a shredder is the easiest way to accomplish this. You could also choose to use scissors, but ensure to cut each piece of information into teeny pieces—including your card number, CVV, expiration date, and signature.
However, these choices won't work if your card, like the American Express® Gold Card, is made of metal instead of plastic. Rules apply. To send your old card back, you must contact your bank and ask for a pre-paid envelope to send it back. Your issuer will securely dispose of it after receiving it.
To Conclude
You should not close your credit card until you have a solid reason, especially if you are looking for a new loan or mortgage. However, consumers with good credit should not be overly concerned about doing so because the impact on their credit scores will be minimal and short-lived.
Further, if you have several cards, all you need to do is learn how to effectively manage them so that it will not impact your credit score. If you do need to cancel your credit card, make sure to do it in a way that will minimize any damage to your credit history.