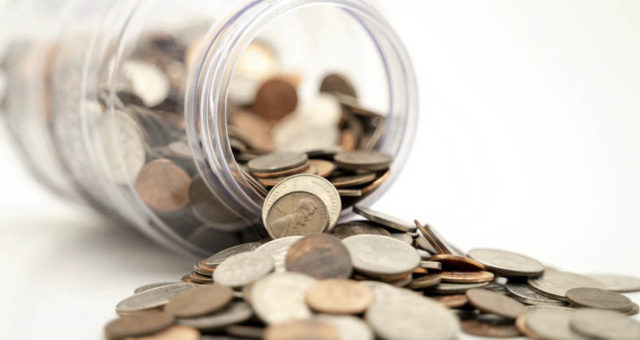 10 Easy Ways to Save Money on Prescription Drugs
Let's face it- today patients are responsible for more out-of-pocket costs for their medical care. Even with insurance, prescription drug costs are very high and without insurance, the costs can be so exorbitant that patients may be tempted to skip or skimp on medication and even travel elsewhere. According to a Consumer Reports survey, about 25% of the respondents said that they are paying more at the pharmacy then they did just one year ago. And about 14% of them chose not to fill prescriptions at all because they could not afford it. Skipping medication can be disastrous and will also ultimately be more costly than the drugs themselves.
All so often, the ongoing expense of monthly prescriptions or the one-time cost of an expensive drug can end up devastating a bank account. Here are a few useful tips to score the lowest possible price on all your prescriptions.
Think preventative care: You should take advantage of health screenings and check-ups offered by your health care provider. This will help you tackle health conditions before they create complications and require multiple prescriptions – and even higher costs.
Go generic: Generic prescription drugs are manufactured using the same standards as brand name drugs and have exactly the same active ingredients and therapeutic effects. They also cost 30 to 80 percent less than brand name drugs. You can take advantage of it by letting your doctor or healthcare provider know you prefer generics before they write the prescription. Not all drugs are available generically, so always ask your pharmacist if a generic is available and indicated. However, many popular but previously expensive medication have recently become available generically.
Review your drug regimen: You need to sit down with your doctor from time to time and go over all the medications you are taking for your health and your pocketbook. Maybe there are newer medications that do the job of two older medications or that one medicine was prescribed to deal with the side effects of another. It is also possible that health problems that are resolved do no longer require treatment.
Ask for alternative medications that may cost less: Patients should never hesitate to bring up the costs of medication with their doctor. Though doctors do not always know the cost of medications they prescribe, it does not mean that they do not want to help you find affordable treatment. Your doctor may be able to prescribe a similar drug in the same class of medication or try a different drug. You can also ask your pharmacist if there is a cheaper alternative as several different medications can effectively treat the same ailment. Then you can get your doctor's approval to make the switch.
Ask for samples: You should consider checking with your doctor for free samples of your prescription medications as they often have full-sized samples which they can pass on to you. You may be able to save the cost of your medication for at least the first few weeks of your prescription. Some of these brand products may not have a generic yet so you can ask your doctor if you can substitute a different generic when the sample runs out. You do not want to pay for an expensive brand name drug if possible.
Look for manufacturer coupons online: You can look for medications online (for example GoodRx) before you go to the store and print out coupons. Read the fine print too, as you may be able to use the same coupon again if you will be refilling the prescription.
Ask about larger pills or larger quantities: You can ask your doctor if your medication comes in a higher dose that is safe to split. You can cut your prescription cost by half by getting a 2 month supply of medicine in double dose than the price of a one month supply. But tablet-splitting is not safe for all medications. You can order bigger doses then cutting pills in half. You can ask your doctor for a 90-day supply, which often costs less than three individual co-pays. However, if it is a new medication start with a regular 30-day supply before moving to a 90-day supply so that you can make sure you can tolerate the drug.
See if you qualify for assistance: Utilize Patient Assistance Programs (PAPs) that are sponsored by pharmaceutical companies. They provide free or low-cost prescription medicines to people who are uninsured(or in some cases if your insurance plan does not cover that particular drug) and to people with low to moderate income.
If you do not have insurance, head to the superstore: You can use the pharmacies at stores like Target, Walmart, Costco, Kmart (without being a member)to find significantly lower prices than many other grocers and convenience stores.
Use a Flexible Spending Account(FSA) or Health Savings Account: Many employers are offering flexible spending accounts(FSAs) or health spending accounts(HSAs) which allows you to pay for medical expenses, including prescriptions with pre-tax earnings. Your savings can be sizeable depending on your marginal tax rate. The rules of FSAs and HSAs differ slightly. Employers can contribute to both types of fund.Unlike HSAs, FSAs do not roll over at the end of the year so if you do not use the money by year-end you will forfeit the money. However, FSAs are a valuable benefit to people who know how much they will spend each year on health care and medication.
There are many things that you cannot change like chronic illness or the inevitable medical bills. However, paying less for the medications may enable you to stay on top of your health.